Fantasy Football Start/Sit: Week 3
Week Three of the NFL season is here and we are starting to notice some trends. For instance, the Chiefs defense is allergic to passing plays. In a similar case, it seems the Detroit Lions seem unable to stop the run if their life depended on it. Good to know for fantasy football purposes when making a "Start Sit" list.
Fitzmagic is still on the loose, while Patrick Mahomes is doing his best G.O.A.T impersonation. But, what every fantasy owner wants to know is…who should I start this week? What about MY team? No worries. Like every week, FFStatistics has you covered.
Let's look at some Start/decisions for Week Three and get you ready to win this week. If you have any questions about your team, reach out to me on Twitter @MattWi77iams.
FFStatistics Start/Sit for Week 3
To help make my decisions I will utilize the data analysis tools right here on FFStatistics.com (Be sure to check out the Start/Sit Tool). So without further ado, let's get into the Start/Sit picks for week three for fantasy football.
Start/Sit Quarterback
Start Jimmy Garoppolo at KC
You should start almost any quarterback who plays the Chiefs.  But you knew that already right? Kansas City has given up the most passing yards in the NFL (860) in the first two weeks, with little evidence to suggest a change is coming. Also, with Patrick Mahomes currently in beast mode, expect Jimmy Garoppolo to try and keep up. He will have to in San Francisco wants to hang around in this one.
Garoppolo went 18-for-26 in pass attempts for 206 yards and two touchdowns against Detroit Lions on Sunday. He also spread the ball around, with a completion to eight different receivers. The performance would have been better if not for a 27-13 lead after three quarters. The game script was just not with him, for fantasy purposes. That will not happen in Week Three. Expect the 49ers to be playing from behind, or competing in a shootout. There will be plenty of pass attempts in this contest.
#Chiefs defense has given up 420+ yds passing to veteran QBs in each of the first two weeks.

— Andy Benoit (@Andy_Benoit) September 18, 2018
It would be a nice boost if Marquise Goodwin (thigh) were to return this week, but Garoppolo should be able to manage without him. Pierre Garcon, George Kittle, and rookie Dante Pettis should all see plenty of action ve the Chiefs defense. Kansas City's offense has been phenomenal, but their defense, on the other hand, has been…what's the word? Atrocious. They have allowed 876 passing yards and seven total touchdowns in the first two games. It's safe to assume Garoppolo will be throwing all day long.
Sit Phillip Rivers at LAR
The Rams' defense is amazing.
The Chargers have to go on the road and play against them. LA has the third-best secondary and fourth-best pass-rushing defense in the NFL. It's true that Rivers is off to a great start, passing for three touchdowns in each of his first two games. But this may be his toughest matchup of the entire season.
So far in 2018, here is how each defense is allowing receptions to each position.

? Just 26% of the passes caught against the Rams so far have been by wide receivers. #PartyFFavors pic.twitter.com/K3winCUskd

— Anthony Staggs (@PyroStag) September 19, 2018
Since 2016, Rivers has been remarkably terrible under pressure. His on-target rate drops from 82% to 59% when under duress. Guess what the Rams intend to do? Rivers interception rate also doubles when being pressured, dropping his passer rating from 105.2 to 70.6. I mean, wow. That is bad. If Rivers has anywhere near that type of decline in his overall performance, he might have one of his worse games in years. So will his receivers.
Start Matthew Stafford vs. NE
Stafford rebounded well Week 2 after a terrible performance vs the Jets to start the season. Last week at San Francisco, Stafford walked away with 29 points. This is the Stafford we have come to expect. Plus, if the Detroit defense is going to be as bad as they have looked, he's going to have the chance for plenty of big games moving forward. Stafford has already attempted 99 passes in 2018.
Stafford will likely be working from behind again this week at home against the Patriots. This should work out nicely since the New England defense just allowed Blake Bortles to pass for 377 yards, four touchdowns in Week Two. Start Matthew Stafford.
Sit Russell Wilson vs DAL
Let's break down this matchup from Russell Wilson's perspective.
The Seattle offensive line has given up 12 sacks already this season. That's bad.
The Dallas Cowboys defense has already tallied 12 sacks. That's not good.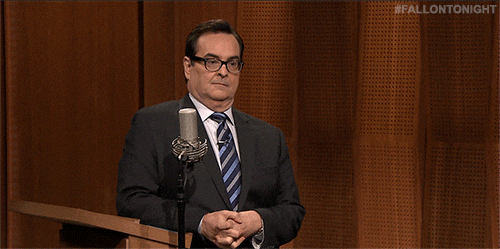 Wilson has had a rough start to his season in road games against Denver and Chicago. He's been sacked 12 times and has three interceptions. At least he gets to place this next game at home, but the Cowboys defense has allowed just 29 points in two games against Carolina and the Giants, including three forced fumbles. They have held opposing QBs to only 6.3 yards-per-attempt. I also would not expect much help from the Seattle running backs to help, as the Cowboys have allowed just 58 yards-per-game to opposing running backs.
So, if you own Russell Wilson do you want the good news or the bad news? You say you want the good news? It's all bad news. Sit Wilson.
Start/Sit Running Back
Start Matt Breida at KC
The Chiefs are certainly an easy target these days. Most of the attention will fall on the quarterbacks and wideouts during this matchup likely to turn into a shootout. However, do not make the mistake of overlooking Matt Breida.
The Chiefs defense has allowed a staggering 73 receptions this season (league average 47.28). If you look closely, they perform the worst against the pass-catching running backs (chart below).
The game script will likely lead to a negative game script for the rushing game. This is likely poor news for Alfred Morris, but maybe not Breida. It's true that San Fransico is indeed going with a "committee" approach at running back, so this is a risk. However, Breida has seen more targets in the passing over Morris at a 3-to-1 rate. Not to mention he has outclassed him in the running game so far as well.
Sit LeSean McCoy vs MIN
If you have LeSean McCoy on your roster, sit him this week. Shady, aside from legal troubles, is dealing with a rib injury. Even though McCoy claims to be trying to play through the injury. If nothing else, his playing status is uncertain until gameday.
This shouldn't matter. Why? Because even if McCoy was in perfect condition, he has an incredibly tough matchup this week against Minnesota.
Through two games this season, McCoy has rushed for just 61 yards (3.8 yards-per-carry), while only adding another 28 yards through the air. The Bills offense as a whole is garbage, and there is little reason for McCoy to play through an injury. There is even less reason for you to start him on your fantasy roster.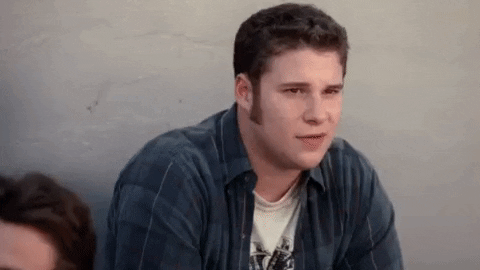 The bottom line is there are many reasons to sit McCoy this week and it is best to leave him on your bench for this week.
Start Tevin Coleman vs NO
In his first game taking over for the injured Devonta Freeman, Tevin Coleman rushed for 107 yards and averaged 6.7 yards-per-carry against the Panthers. Coleman saw 65% of the snaps in the game, collecting 20 touched along the way.
Protect our house!

Tevin Coleman did WORK in @MBStadium on Sunday. #InBrotherhood pic.twitter.com/Vxl8f9JdPK

— Atlanta Falcons (@AtlantaFalcons) September 17, 2018
Some fantasy owners may shy away from the matchup, as the stats show the New Orleans defense has handled opposing running backs so far this season. Don't be that guy. The Saints have only faced Peyton Barbed and Carlos Hyde to this point. Not exactly murderer's row.
Basically, as long Freeman is out of the starting lineup, Coleman is a borderline RB1. He's an explosive runner who has always done when given to opportunity to go at it alone. Coleman has been waiting for an opportunity like this, so don't be surprised if he makes a case to earn more carries for the rest of 2018.
Start/Sit Wide Reciever
Start Phillip Dorsett at DET
The Lions standout cornerback Darrius Slay looks very likely to miss Sunday's game after suffering a concussion this past week. This is great news for Phillip Dorsett who will see the most opportunities on the outside for Patriots. Dorsett has seen 11 targets this season (2nd to Chris Hogan's 14) and with Josh Gordon unlikely to have the NE playbook down, he should remain the primary deep threat for Tom Brady this weekend.
Detroit has been awful against opposing running backs this year, making Sony Michel and company an intriguing start. However, outside of Slay, the Lions have not been very good in secondary coverage. He is a major loss for an already terrible defense. All of the Patriots make for a strong start this week, with Phillip Dorsett being a sneaky play in deeper leagues.
Sit Corey Davis vs JAC
Davis is the WR1, there is no questioning that. He has seen 20 targets through two games, with no other wideout having more than five. But, the Titans travel to Jacksonville in Week Three with Blaine Gabbert still a large part of their game plan.
Corey Davis will need to deal with the Jaguars' superstar, and world-class trash talker, Jalen Ramsey all day.  As much as I like Davis, it's hard to see him to producing much this week with a tough matchup. Expect the Corey Davis shop temporarily closed for one week.
Sit Kenny Stills vs OAK
Despite being heavily owned, Stills only has a total of six receptions this season. In fact, he is 5th (yes 5th) on the Dolphins in targets. He trails Jakeem Grant, Albert Wilson, Danny Amendola, and Kenyan Drake. There are going to be weeks where Stills has a monster game, but he comes into Week Three with a tough matchup vs Oakland's Rashaan Melvin.
Teammates Albert Wilson and Danny Amendola have much easier assignments. Look for Ryan Tannehill to look their way in this game.
Stills is a boom or bust fantasy option, who just happens to have a poor matchup. Plus, It also sounds like DeVante Parker is close to being back on the field (maybe this week), which would take even more targets away from Stills. This is just lining up as a "sit" weel for Mr.Stills.
Sit Allen Robinson at ARI
The Cardinals are a mockery to football, at least for now. However, Arizona's inability to play winning football does not stop this from being a bad matchup for Allen Robinson. He'll likely draw the attention of Patrick Peterson,  one of the better cornerbacks in the NFL.
Patrick Peterson gets his first INT of the season. It's his 22nd career pick, now tied for 15th in career INT's among active NFL players, with Vontae Davis, who technically retired today… #12Sports
pic.twitter.com/Z0ljBuIhSG

— Cam La Fontaine (@LaFontaineCam) September 16, 2018
This is not good news for Robinson, who is likely to see his target share take a hit in this matchup. There are so many ways to beat Arizona, so attacking their premiere defender is not likely to be in Matt Nagy's gameplan.  Even in one-sided affairs, the Cardinals have yet to allow a wide receiver to reach the reach the end zone in 2018. Maybe Robinson is not an automatic sit, but there are plenty of reasons to go another direction if you have that luxury.
Sit Start/Sit Tight End
Start Jesse James at TB
Buccaneers' defense has given up the most receptions in the NFC, third in NFL. Also, 27.78% of those receptions have gone to the tight end (see chart below). That is the 2nd highest percentage allowed to tight ends in the NFC, and 5th highest in NFL.
Jesse James has done very well early this season, collecting eight receptions on 10 targets for 198 yards. He should have another solid game against a Tampa defense that has been manhandled so far by the Saints and Eagles for a combned 775 yards passings.
Sit David Njoku at CLE
It has been a disappointing start to the season for Davis Njoku. The targets have been there. HE actually is second on the Browns with 14 targets, trailing only Jarvis Landry. Unfortunately, the targets have led to only 33 yards.
He takes on a Jets defense on Thursday that has allowed a league average amount of receptions against them through two games. However, only 6.52% of those have been funneled through the tight end. It's hard to trust Njoku if you have other options.