FFStatistics Fantasy Football Start/Sit: Week 6
So who started Isaiah Crowell and sat Alvin Kamara as I said to last week? Anyone? Well, if you did, good for you. You are a sorcerer. But as for me, I did not say that. I did not do a Start/Sit last week due to a scheduling conflict. But, I am back and ready to take on Week 6 with you.
We have a couple of dynamite matchups that should lead to some juggernaut scoring opportunities. I'm looking at you Tampa Bay and Atlanta. We will be looking to take full advantage of that game and the return of Jameis Winston while avoiding some players who finally had a nice week. I am looking at you Kenyan Drake. Weather may be an issue for the Rams (as well as injuries), so there are many things that need to be monitored up until game time. However, we have plenty to talk about as we look at the statistics and see who is worthy of a Start or Sit for Week 6 in fantasy football.
FFStatistics Start/Sit for Week 6
To help make my decisions I will utilize the Data Analysis and Premium In-Season tools right here on FFStatistics.com (Be sure to check out the Start/Sit Tool). So without further ado, let's get into the Start/Sit picks for week 6 in fantasy football. If you have any questions, feel free to reach out to me on Twitter @MattWi77iams
Start/Sit Quarterback
Start Jameis Winston at Atlanta
Jameis Winston is officially back and will make his first start of 2018 this weekend. He could not have more welcoming matchup than the one he has against the Falcons. To be blunt, Atlanta's defense is terrible, especially at home. The Falcons are allowing 34.7 points per game while opposing quarterbacks average 32.37 fantasy points per game against them in Atlanta.
Just look at the chart below to see how the Atlanta defense has fared against opposing QB1's. Spoiler alert….not well.
Winston hasn't started all year, but he looked sharp in his return against Chicago in Week 4 following Ryan Fitzpatrick's removal. Winston has had over a week to prepare, so expect a smooth gameplan out of the Tampa Bay offense in this one. Do not be afraid to plug in Mike Evans, DeSean Jackson, and Cameron Brate as well in Week 6.
Sit Marcus Mariota vs Tennessee
Mariota had an encouraging game against Philadelphia in Week 4, only to get shut down by the Bills defense a week later. He as a tougher test in Week 6 against the Ravens, who have allowed just six touchdown passes and a mere 13.5 fantasy points per game to opposing quarterbacks.
Take a look at the charts below which show the Baltimore pass defense (first image) compared to the league average (second image).
Mariota contributed the fewest fantasy points among starting quarterbacks in week 5 with his inefficient play. The primary issue was his ability to push the ball downfield, which has always been a bit of a weakness for Mariota. Facing off against the NFL/s best pass defense, this is not the week to be throwing him in your starting lineup. I would think about sitting Corey Davis as well.
The Titans may very well keep the score close in this one, but this game will be low-scoring, and possibly very sloppy.
Start Matt Ryan vs Tampa Bay
Fact: The Buccaneers are the worst fantasy defense against QBs in 2018. They are fresh off a poor effort that allowed Mitchell Trubisky to score 55.46 points fantasy points, and things get no easier this week against Matt Ryan the Falcons.
It's true that Ryan squandered a fantastic chance for a breakout fantasy game last week. He scored just 14.4 fantasy points in what should have been a great matchup vs Pittsburgh. However, I would stick with him as he returns home to face the Buccaneers defense. Tampa Bay has allowed 37.4 fantasy points per game to quarterbacks on the road. It's hard to imagine Matt Ryan putting up anything less than a 20-point effort against this poor defensive unit.
Don't be afraid to start all of Ryan's weapons in this one as well, and I do mean all. Julio Jones, Mohammed Sanu, Calvin Ridley, and Austin Hooper are all systems go.
Sit Philip Rivers at Cleveland
The Cleveland defense has held Ben Roethlisberger, Drew Brees, Sam Darnold, and Joe Flacco outside of the top-15 QBs in the weeks in which they faced them. Derek Carr was the only quarterback able to crack the armor, but I think we can assume that was more or less a fluke occurrence.
Phillip Rivers faces off against the Browns defense in Week 6. The San Diego QB has been good so far this season, scoring 21-plus points in all but one of his first five starts. However, he faces a Cleveland defense ranked second overall according to the FootballOutsiders' DVOA metric. The only team ahead? Chicago. The team right behind? Jacksonville. I think it's safe to assume they are good.
The Browns have allowed six net passing yards per attempt (8th-best in the NFL). Myles Garrett (five sacks), Denzel Ward (three interceptions) and Joe Schobert (26 tackles) will be posied to put a stop to this high octane Chargers offense, especially at home. The Browns have given up just 7.99 fantasy points per game to opposing quarterbacks at home in 2018.
The bottom line is that this is a very tough matchup, on the road, for Rivers. The Chargers offense will always have a high ceiling, but Rivers carries a very low floor in Week 6. I would sit him if you have other options.
Start/Sit Running Back
Start Marshawn Lynch vs Seattle
Everyone loves a good revenge game, and let's face it, Marshawn Lynch seems a bit crazy. In addition to any personal motivation, Beat Mode draws a very favorable matchup against the Seattle defense. The Seahawks have allowed opposing RB1s to score or gain 100 total yards in four of five games this season. They are not the Legion of Boom anymore.
Lynch may not be as explosive as some of the competition Seattle has faced so far (Gurley just blew their doors off), but he comes into Week 6 with over 10 PPR points in 10 of his last 13 games.
Sit Kenyan Drake vs Chicago
Kenyan Drake easily had his best Fantasy performance of the season Week 5 at Cincinnati. He had six carries for 46 yards on the ground while adding seven receptions for 69 yards and a touchdown on 11 targets. This is fools gold.
Frank Gore was given twice the workload in the game, carrying the ball 12 times for 63 yards. For those of you who are counting, this marks the third game in a row Gore has out-touched Drake in the backfield. So does this mean I am saying to start Gore? No.
The Dolphins anemic offense take on the Chicago Bears in Week 6. Only one running back has scored against the Bears this season, and it was not even on the ground. For those wondering, it was a receiving touchdown by David Johnson (Week 3). The most total yards against Chicago by a running back this season has been a meager 61 (again, Johnson in Week3). Drake, regardless of usage, is likely to be smothered in this game by the best overall defense in the NFL (see chart below).
The Bears run defense is the fourth best defensive line at number one for adjusted sack rate, according to FootballOutsiders. They have stifled opposing running backs all season, allowing just 2.93 rushing yards per attempt, and a mere 3.3 catches per game (see below how to compare to the league average).
Some fantasy owners may find it tough to bench Drake after he finally delivered a solid performance last week. Do not fall into this trap. A matchup against the Bears is nothing but bad news. Don't get cute here, the smart play is to plant Drake on your bench. For many, many reasons.
Start Tarik Cohen vs Miami
The Dolphins have been the fourth worst defense in football against pass-catching running backs. Bilal Powell and James White have torched this poor defense, who also gave up a touchdown reception to Joe Mixon.
Before the BYE week, Cohen went all-world on the Buccaneers defense, tallying seven receptions for 121 yards and a touchdown. He also added 13 carries for 53 yards, which was an interesting development considering the game script. I am of course alluding to Jordan Howard.
It's obvious that Matt Nagy has some interesting usage in mind for Cohen, and has had an entire extra week to come up ways to exploit the Miami defense.
Every TARIK COHEN touch from week 4.
(Part 1 of 2) #DaBears

13 rushes, 53 yds
8 tgts, 7 catches, 121 yds, TD pic.twitter.com/cVlx9ToHdP

— PirateLife Football (@PirateLifeFF) October 1, 2018
The Dolphins are an overall bad defense against the traditional run game, so Jordan Howard is not a bad start either. However, for PPR, Cohen makes for an interesting start in the aggressive Matt Nagy offense.
Sit (maybe cut) Derrick Henry
Wait, cut Derrick Henry? But, he averaged a season-high 5.1 yards per carry against the Bills. Yes, he did. He also tied a season-high in fantasy points. Five.
Henry has yet to score a touchdown and is slowly losing work to Dion Lewis. Derrick Henry is going to disappear before our very eyes soon. So naturally, he will blow up this week, right? It wouldn't surprise me, because that's how the universe works. BUT, we are here to use actual predictive thinking and statistics to make decisions. So let's just go on the assumption that sorcery is not real (for now).
This week, Henry faces a Ravens defense that has allowed just one touchdown to a running back all season. Baltimore has also held standout fantasy backs James Conner and Carlos Hyde to minimal production over the past two games.
I do not see Henry changing this trend. The Ravens have allowed RBs an average of just 3.7 yards per attempt and the second-fewest PPR points (14.7 PPG) to backs all season. See the chart below to see how RB1's (or least the top RB scoring RB for the opposition) have fared against the Baltimore defense in 2018.
Start/Sit Wide Reciever
Start Mohamed Sanu vs Tampa Bay
Most of the attention of the Atlanta offense goes to Julio Jones and rookie Calvin Ridley. In fact, most fantasy owners consider Ridley the WR2, nipping at Jones heels. This is wrong on so many levels.
First of all, Julio is not being chased down by anyone. Jones is 5th in the NFL in targets, 3rd in air yards, and 8th in receptions. Julio is king in Atlanta, case closed.
Secondly, Ridley is not the WR2 in Atlanta, it's Mohamed Sanu. Ridley has been a touchdown magnet (6 in total), which is the reason for all of the buzz. However, it is Sanu who is second on the team in targets (30). In fact, Sanu was just two targets shy of the team lead in Week 5 when he caught 4 passes for 73 yards and a TD.
He comes into week 6 in a nice matchup vs the Buccaneers, who have surrendered the most yards (745), touchdowns (7) and most PPR points (43.17) to slot receivers. Hey, what a coincidence, Sanu is a slot receiver. At least, that is where he has run 75.7 percent of his routes in 2018.
See the charts below displaying the Tampa Bay defensive heat map vs the league average. The middle of the field is especially concerning, at least to Bucs fans.
Sit Jamison Crowder vs Carolina
The Redskins passing attack has been nothing to write home about in 2018. In fact, they The Panthers have allowed the fourth-fewest yards (313) to opposing slot receivers this season. Add that to the fact that they have also allowed no touchdown receptions and the third-fewest PPR points? No thanks.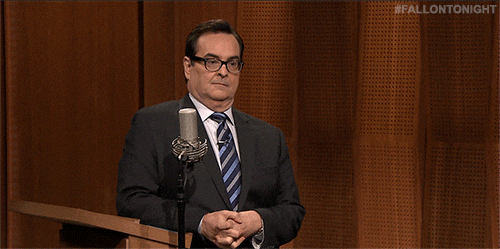 Crowder has 13 receptions for 134 yards, for the entire season. The Washington offense in 20th in the NFL in passing yards per game, and next to last in touchdowns. There is not a lot of reasons to roll with Jamison this week. At least none that I can see.
Start Courtland Sutton vs Los Angeles Rams
Courtland Sutton is replacing Demaryius Thomas, mark is down. Both WRs saw six targets in Week 5, but it was Sutton who played 12 more offensive snaps. It's true that Thomas had a stronger game, but Sutton did leave the contest due to an injury. Not to mention that Sutton is due for some major positive regression in catch percentage (38.46%). If he continues to see the targets (opportunity), he is going to blow up.
A matchup against the Rams depleted secondary may be the recipe for such a breakout. The Broncos will almost certainly be playing from behind all day against the Rams, and the game script will call for a heavy workload from the passing department. Expect Sutton to take advantage against the 30th ranked team in defensive efficiency against WR3s, according to footballoutsiders.com.
Catch % Leaders (min 20 targets)

M.Thomas 93.88
Rudolph 85.19
Amendola 80
Kirk 79.17 ?
Cooks 78.79
Shephard 77.78
R.Grant 77.42
D.Jackson 77.27
——to the bottom
M.Jones 48.48
Pascal 45
Callaway 43.33
J.Brown 43.18
Seals-Jones 40
Sutton 38.46 ?
K.Benjamin 30.77#fantasyfootball

— Matt Williams (@MattWi77iams) October 9, 2018
Sit Start/Sit Tight End
Start Cameron Brate vs Atlanta
O.J. Howard is out with an MCL sprain. and Caremon Brate has an obvious connection with Jameis Winston. Even when Howard was around last season, Brate's 715 air yards were eighth among TEs. Like I said, O.J. Howard is out and the Bucs have a great matchup against the Falcons.
The Atlanta defense has allowed 43, 37 and 41 points in their last three games. We all know that Tampa Bay is going to give up a ton of points as well, so expect there to be a positive game script and plenty of scoring opportunity.
The bottom line is that Brate has an undeniable rapport with Winston and Atlanta is playing without nearly half of its starting defense. Consider Brate an easy top-10 tight end for Week 6.
UPDATE: Since the article was written, O.J. Howard has been announced as ACTIVE for Sunday's game. However, this should not change Brate's value a great deal. He is still a start in this matchup. His upside takes a hit though.
Sit Ricky Seals-Jones at Minnesota
Ricky Seals-Jones has 10 receptions for 123 yards and one touchdown through five games. The sad part is that he has had 25 targets. Now is this a simple case of bad luck or do we have an issue here? Jones has been on the field for over 80% of the Cardinals plays, but it's simply tough to trust him in fantasy leagues. At least for now.
Ricky Seals-Jones saw 6 targets for 110 air yards and caught none.

— Josh Hermsmeyer (@friscojosh) October 8, 2018
You more than likely have a better option on your bench or on the waiver wire.