Preston Williams: Fantasy Scouting Report
Preston Williams: Fantasy Scouting Report
A 50/50 ball winner with excellent hand strength and body control, Preston Williams looks like an A.J. Green 'lite'. Williams is a smooth receiver with the skills to become the steal of both the NFL and your dynasty rookie drafts.
School: Colorado State
Height: 6-foot-4
Weight: 211 pounds
D.O.B: 3/27/1997 (age 22)
A five star recruit out of Georgia, Preston Williams originally played for the Tennessee Volunteers. Williams was highly sought after and had offers from powerhouses like Alabama, Clemson, and Georgia. He ended up choosing Tennessee, despite Georgia being predicted as the favorite to land his services. Williams barely saw the field in his first two years under Butch Jones and decided to transfer.  Sitting out a year did him no favors. Williams was arrested twice, once for reportedly shoving his girlfriend multiple times during an argument. His second arrest was the result of violating the restraining order.
Preston reportedly decided to choose Colorado State due to the presence of coach Mike Bobo. Bobo was one of two Georgia coaches who were in the recovery room when he woke up from torn ACL surgery in high school. Williams was impressed with what Bobo did with Rashad Higgins and helped him choose CSU. Williams showed flashes at Tennessee but truly broke out as a redshirt junior. He was fourth in the nation with 1,345 yards receiving, and third with 96 receptions, and 14 touchdowns. As always, it is helpful to look at prospects numbers against power five competition when they play outside of it. Williams averaged nine receptions, 103 yards, and 0.66 touchdowns per game over three 2018 contests.
Game Tape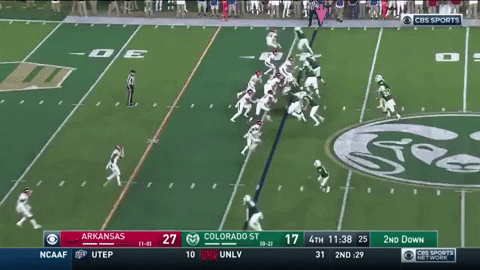 On this play, we can Williams shows off his body control and hand strength. He attacks the ball in traffic and hauls in the contested catch. The hand-eye coordination to make catches like this cannot be taught.
Against Arkansas, Williams is able to highlight his upside as a red zone weapon. Williams once again displays strong hands and concentration. His size and dexterity will prove to be major assets at the next level. Impressively 65 of his receptions went for a first down or touchdown (second in FBS).
Against Hawaii on 3rd & 8 Williams is able to show off his explosiveness on the drag route. Simple plays like this can be turned into big gains thanks to his game speed. Williams possesses plus stride length, and can cover a lot of ground quickly. Williams posted 375 yards after the catch in 2018.
While he tested poorly at his pro day due to 'not training', Preston Williams' tape is littered with plays that make you believe he can be a success at the next level

Stats:
98 receptions, 1,345 yards (3rd), 14 TDs (3rd)
8-112.1-1 per game
Vs Power 5
9-103-0.66 average (3 gms) pic.twitter.com/e3sMp9f5Uq

— WinMyFantasyLeague (@fantasysportdoc) March 29, 2019
Based on this clip we can see Williams utilize his body to box out the defender, both at the top of his route, and at the catch point. Williams has the potential to become a monster in the red zone and could threaten double digit touchdowns annually.
Against Zone coverage
This is the first play to show anyone when discussing Preston Williams. Williams runs a crisp route, finds the soft spot in zone, and presents a wide open target. Williams ranked fifth in the nation with 605 deep receiving yards. He evades multiple defenders and forces 3 of his 11 evaded tackles on this play.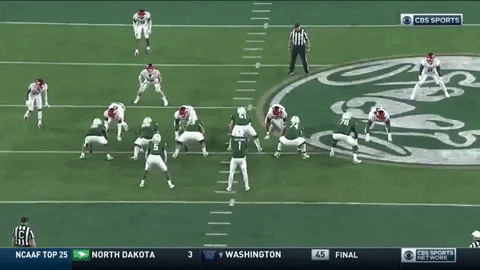 Williams shows off his ability against zone coverage on this play. While he has the size, strength, and physicality to win against man, zone is where he really shines. His sliding catch is impressive and shows off his outfielder like natural instincts as a ball catcher.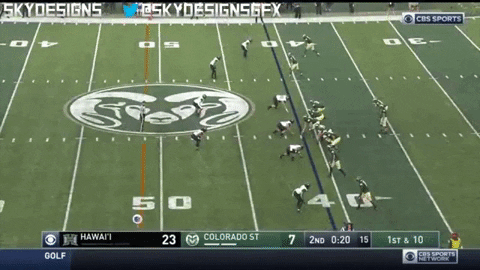 Williams once again eats up zone coverage on this play. Thanks to his great concentration he is able to haul in yet another poorly thrown target. Williams shows off his innate body control and flexibility on this play. 
Pro Comparison
The player Preston Williams resembles the most is A.J. Green. They were both five-star recruits according to 24/7 sports and received offers from Georgia. Williams is a younger, less polished version, but possesses similar strengths and upside as a receiver. Let's take a look at their per game college production in their best and final seasons.
Green: 6.3 receptions, 94.22 yards receiving, 1 touchdown, 14.9 yards per reception

Williams: 8 receptions, 112.08 yards receiving, 1.16 touchdowns, 14.0 yards per reception
Preston Williams was much more impressive than A.J. Green in their respective junior seasons. With that said this is likely at least partially correlated to facing weaker competition. As you likely know if you are a regular FFStatistics reader, raw totals often don't provide true context. . Let's take a look at an equalizer in their respective market shares.
This graph shows that while Green had a lower breakout age, he never quite dominated from a market share perspective like Williams did. It is apparent that Williams is the more efficient and heavily utilized receiver as far as their junior seasons are concerned. Game tape and analytics are not the only tool NFL teams, or dynasty owners use to evaluate prospects.
Testing comparison
Green does indeed look like the better athlete on tape. He is a smoother athlete who seems to have more build up speed. Let's see what the numbers say.
Williams was barred from participating at the combine due to his previous arrests. Since Colorado State did not use laser technology, these are all disputable hand times. Green looked like the smoother athlete on tape and their measurables back that up. Williams' vertical and broad jumps would have been among the worst in the class had he recorded them at the combine. 
Williams may never become a historically great wide receiver that ranks sixth all-time with 80.6 yards per game over the course of his career. He does, however, have the upside to become a 1,200 yard a year receiver. Williams has some learning to do as far as becoming a more complete receiver but has quite an intriguing ceiling. His poor testing coupled with his off-field issues should remove him from some draft boards, but you can be certain some teams will be willing to take the gamble. Much like Green, Williams plays faster than he was timed. And one can only imagine what his production and pro day results would have been had his 'out of his depth agent' convinced him to train.
Dynasty Projection
As is often the case, projecting a players value prior to learning his landing spot is a difficult proposition. Williams possesses round two NFL Draft talent. However, his off-field issues will likely drop him to the end of day two, or early day three. Despite this Williams is very likely to be drafted to contribute immediately. Preston projects as having 85 reception, 1,400 yards, 10+ touchdown upside once he hits his stride.
From a pure talent standpoint Williams has WR1 upside. Landing Williams will likely cost you a third or fourth round pick in your rookie draft. He did, however, go undrafted in both our February and March three round FFStatistics mock drafts. If you are intent on landing Williams you should be prepared to surrender a third or fourth round pick. Preston went in the third round of two March rookie mock drafts I participated in with DLF. In drafts that take place after the NFL Draft his price tag will likely jump to the late second, so plan accordingly.
THANK YOU FOR READING. YOU CAN READ SOME OF MY OTHER WORK AND THOUGHTS ON TWITTER @FANTASYCONTEXT. FOLLOW FFSTATISTICS ON TWITTER

 

@FFSTATISTICS_. PLEASE CHECK OUT EVERYTHING THAT

 

FFSTATISTICS

 

HAS TO OFFER. NEW STATISTICS AND DATA ARE BEING ADDED CONSTANTLY. FIND MORE OF MY PROSPECT BREAKDOWNS AND OTHER ARTICLES FROM THE FFSTATISTICS WRITING STAFF

 

HERE. LISTEN TO THE FFSTATISTICS FAMILY OF PODCASTS

 

HERE. STAY TUNED FOR MY NEXT FANTASY SCOUTING REPORT!