Fantasy Football Start/Sit: Week Two
It was a high scoring first weekend in the fantasy football season. The Saints and Buccaneers gave the audience enough action to fill Sunday by itself. Should we expect more of the same this weekend? Well, maybe. The Lions defense is still a thing, right? The Saints fantasy studs should continue their rampage into Week Two. But what about the other players on your fantasy team? Let's get into some Start/Sit decisons for Week Two and get you ready to win this week.
To help make my decisions I will utilize the data analysis tools right here on FFStatistics.com (Be sure to check out the Start/Sit Tool). So without further ado, let's get into the Start/Sit picks for weel one for fantasy football.
FFStatistics Start/Sit for Week Two
Start/Sit Quarterback
Jimmy Garoppolo got off to a rough start this season in a tough matchup art Minnesota Week One. Luckily, that one is out of the way. We did learn of a couple of things about the 49ers offense in that game though. First, George Kittle is going to be a high % target for Garoppolo. This will be especially true if Marquise Goodwin misses the game with a deep thigh bruise. Luckily, rookie Dante Pettis stepped in and assumed a decent target share immediately, while veteran Pierre Garcon remained as a reliable option.
Awful Lions Defense
Garoppolo and the 49ers take on a Detroit Lions defense this weekend that looked awful on Monday against the New York Jets. The Lions couldn't stop the pass and they couldn't stop the run. Detroit couldn't even put together a competent pass rush. This is what Jimmy Garoppolo owners want to see. A Detroit Lions group that comes in on a short week having been demoralized in the season opener. To cap it off, they have to travel over 2,000 miles to San Fransico.
Look for the entire 49ers team, lead by Garoppolo, to have a big game. Alfred Morris and Matt Breida should be able to set the tone in the backfield, opening things up for the passing attack. The Lions' secondary is very vulnerable, aside from Darius Slay. After claiming a pick-six to start Monday's game off Jets' rookie Sam Darnold, they allowed him to complete 15 of his final 20 passes with two touchdowns.
#Lions are terrible on every part of the game.

I'm not surprised Nick Foles scored 43 points on Matt Patricia's defense. Maybe he should've stuck to being a rocket scientist? pic.twitter.com/sMV2Bj9JIm

— Dov Kleiman (@NFL_DovKleiman) September 11, 2018
This poor Lions defense finished as one of the five worst against the pass in the NFL last season. Look for that trend to continue. Garoppolo could look to go deep early on against the Lions, which could hinge on the availability of Marquise Goodwin. He looks good to go at the time this was written.
Even if Goodwin gets pulled from the game, this is still a solid matchup. Dante Pettis' ability to break away from a defender at the line will still give Garoppolo a valuable downfield tool. If nothing else, Garoppolo's growing connection with Geroge Kittle should lead to some red zone success. Start Jimmy G folks.
Did anyone expect the Cardinals offense to look this bad? Sam Bradford has just three completions for 11 yards in the first half vs the Redskins. David Johnson was not able to conjure enough magic to take the pressure off of him either (9 rushes for 37 yards). Bradford finished the game 20-of-34 for 153 yards and an interception.
This week is going to be worse, at least on paper. Bradford suits up for Week Two facing a very tough Rams pass rush. Just a reminder, in 2017 the Cardinals allowed the second most quarterback hits with 123. Better get ready for some contact Sam.
To make things worse, Sam Bradford will be outside of his comfort zone. He traditionally performs poorly on the road in his career. Look at the Home/Road Averages chart below for a comparison between the Cardinals QB and one of my "Start" recommendations Alex Smith. The Rams, the consensus DST1 in fantasy, are not going to be very welcoming to their out of town guest this weekend.
Alex Smith had a quiet debut for the Redskins, tossing 255-yards and a couple touchdowns in Arizona. He now returns for his home opener with an attractive matchup against a awful Colts' defense. Indy allowed 6.60 yards per play to the Bengals last week, the fourth-most YPP allowed over the weekend.
The "unstoppable" Andy Dalton torched the Colts for 8.7 passing yards per attempt and a 109.7 passer rating. In case you missed that subtle sarcasm, Andy Dalton is usually quite stoppable. Unless he plays the Colts. Alex Smith should be in for an easy Week Two. If you look at the heat maps below, you will see that Alex Smith loves to throw the ball exactly where the Colts are bad at defending it. Which is everywhere.
The bottom line here is that Alex Smith was very efficient against Arizona last week and should do well against the lowly Colts defense. His scrambling ability and reputation for avoiding mistakes make him a high floor fantasy option most weeks, with the ability to break out in matchups such as this one.
Andrew Luck had a decent game against Cincinnati, but now he'll go up against a tough Washington defense. Given the shaky nature of the "revamped" Colts' offensive line, the Redskins pass rush will likely put a lot of pressure on Luck. This will force him into constant stress, increasing the likelihood of mistakes (interceptions).
Luck has also not shown the ability, or desire to throw the ball deep. A smart defense like Washington will be prepared for this. They will challenge Luck to throw deep, and if he is not ready, pick-six city. I do not want to bet against Andrew Luck, but this seems like a dangerous early season matchup. I would avoid this one if you have other options.
Start/Sit Running Back
Chris Thompson figures to see a high volume of targets this season. In fact, he led the team with seven in Week One. If healthy, it wouldn't be a big surprise to see him stay among the team leader
He should be seeing plenty of action against the Colts, a defense devoid of playmakers. Thompson is one of the best pass-catching backs in the NFL, so if the Colts couldn't contain Joe Mixon (five catches for 54 yards), we could be in for some fireworks.
Chris Thompson is so valuable. #Redskins really missed him last year after he got hurt. Great to have him back healthy and appropriate he gets the first Skins TD of the season pic.twitter.com/ah2BFyvev1

— Mark Bullock (@MarkBullockNFL) September 9, 2018
Look for Thompson to have his second straight big game after looking spectacular in his season opener, compiling 128 yards from and a touchdown in Week One against the Cardinals.
Jamaal Williams is not very good. He somehow has a bandwagon of support in the fantasy industry, but he is simply not very talented. It's hard to be jazzed about a running back whose number one asset is his "pass blocking." Not that pass-blocking is not important. In fact, it's likely the only reason he has not been replaced. Yet. Aaron Jones is looming.
Sunday night, in the epic Aaron Rodgers comeback, six of Williams' carries went for one yard, no gain or negative yardage. Actually, eleven of his 15 carries went for three yards or fewer. Williams' lacks big-play ability, and he is tough to start against the Minnesota defense without it.
In the lone red-zone carry Williams' received in the win over the Bears, he lost a yard. This is going to be a tough game for the Packers, who will likely rely on Aaron Rodgers once again. I would expect to see a heavier dose of Ty Montgomery in the Green Bay rushing attack this week, with Williams' being used as a blocker to keep Rodgers upright.
Fantasy owners were happy with the end result of Ajayi's performance on Opening Night. However, Ajayi was only in for 40% of Philadelphia's total offensive snaps. This was a concern to many, especially given the fact that he was not even on the field for the first play of the game. Teammate Darren Sproles matched the workload, playing in 40% of the Eagles' snaps. Should fantasy owners be worried?
Nope. Coach Doug Pederson called Ajayi his "workhorse" for a reason, and we should expect that going forward. It's important to note that Ajayi was nursing an injured foot almost all the way up till game time. This almost certainly had an impact on Peterson's gameplan, as far as usage. The Eagles played on Thursday, meaning Ajayi had plenty of time to rest up and get ready for this weekend's game in Tampa Bay.
Tampa Bay Matchup
Last week against New Orleans, the Buccaneers looked just like the defensive unit that allowed 17 rushing touchdowns (3rd worst in the NFL) and 117.5 yards-per-carry last season. As you can see in the chart below, the Tampa Bay defense allows well above the league average in yards-per-carry. This is a great matchup that should follow a productive game script for Ajayi.
Darren Sproles will certainly eat into Corey Clement's value, but Ajayi owners should not be worried. Start with confidence, a big game may be coming.
If you listen to the DFStatistics Podcast, you will know what I am about to say. The assumed time-share between Dion Lewis and Derrick Henry did go according to plan. Instead, Lewis out-touched Henry 21-10 with 16 carries for 75 yards and a touchdown in addition to catching five passes for 35 yards.
Lewis also touched Henry 14-0 on 3rd down. Yes, you read that correctly. Derrick Henry does not even exist on third down. In a very telling stat, Lewis was additionally tasted with six touches in the red zone (to just two for Henry).
New team but Dion Lewis is still making plays against the #Dolphinspic.twitter.com/r2aGcXQRdD

— Dov Kleiman (@NFL_DovKleiman) September 9, 2018
Henry couldn't get much going on the ground, rushing 10 times for just 26 yards. He certainly has better games ahead, but if his struggles continue its obvious that Lewis will assume the lion share of touches this season.
The newly added free agent's efficiency should be a big boost for the Titans, especially his pass-catching ability now that Delanie Walker is out for the season. If quarterback Marcus Mariota (elbow) can't go this Sunday, the Titans will be playing from behind against the Texans. That should mean a positive game script for Lewis, but not Henry.
Start/Sit Wide Reciever
All reported depth charts had Mike Williams as the WR3, if not the WR4 of the Chargers. This did not look like the case on Sunday when Williams caught five passes for 81 yards on six targets. He proved to be a reliable deep threat that should continue to line up across from Keenan Allen on the outside.
It's true the Chargers have a lot of mouths to feed, with six players getting at least five targets in Week One. However, the cream rises to the top and I would expect Williams to continue to get his share of the Los Angeles passing attack. He has game-changing, big-play abilities that will make him a favorite of Phillip Rivers for a long time.
Plus, the Bills are dreadful if you didn't get the memo.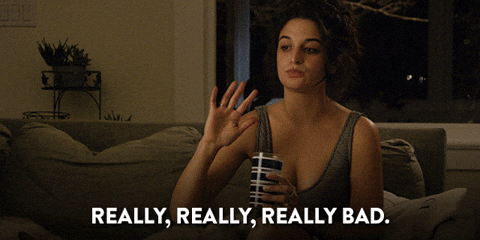 Hogan was considered a must-start against the Texans in Week One. How did that work out? Hogan was fouth of the Patriots in targets, including fellow wideout Phillip Dorsett. It's going to be a tough assignment to bounce back against Jalen Ramsey, A.J. Bouye, and the Jacksonville defense.
It's one thing for Odell Beckham Jr. to take on that Jaguars' duo, but let's be honest, it's Chris Hogan. He is a volume dependent receiver in a system driven offense. Take the "L" from Week One, and let Hogan have the game off on your fantasy bench. It's tough enough that he has to do it in real life. No reason for both of you to suffer.
Quincy Enunwa certainly appeared to be rookie Sam Darnold's favorite target on Monday night. Enunwa reeled in six passes for 63 yards and a touchdown on a team-leading 10 targets. Enunwa was overlooked this preseason by fantasy owners after missing all of last season with a neck injury. Well, he looks healthy now and kept finding space time and time again in the porous Lions defense.
I would look for that connection with Darnold to continue this week, if not all season. It's clear they have a rapport, and having the distraction of WR1 Robby Anderson on the field should make for a surprising Jets' offense.
Consider is a tremendous asset in PPR leagues and draws an easy matchup vs. the Dolphins Sunday. Miami does not have a great recent track record of shutting down the oppositions target leader (chart above). Start Enunwa with confidence.
Sit all Jacksonville receivers until further notice. Is there anything worse than an average to mediocre receiving corps? Yes. It's worse if they do not even have a leader. Last week against the Giants, Dede Westbrook led the team in targets (6), with Donte Moncrief (5) and Keelan Cole(4) right behind him.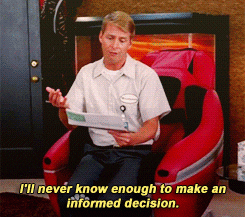 This is not a high-powered offense that can support this many mouths to feed in fantasy football. Sorry Blake Bortles, but you are not Aaron Rodgers or Drew Brees.
Secondly, the Patriots defense completely shut down Deshaun Watson and DeAndre Hopkins on Sunday. I doubt anyone would argue that is a far more difficult duo to defend against. This is especially worrisome considering the New England's defensive philosophy is to "take away the other team's better player." Leonard Fournette is injured, ladies, and gentleman.
So, who is the next man up for "best player" for the Patriots' to key in on? It might be Keelan Cole, which would all but end his day before it begins. If offensive centerpiece Leonard Fournette (hamstring) does miss time, Cole could be in for a long afternoon in an already split offense.
Start/Sit Tight End
Kittle has an obvious connection with Jimmy Garoppolo, opening the season with a nine target, 90-yard performance. He faces off against a Lions defense that allowed 71 yards and one touchdown to the Jets' slot receivers Monday night. Kittle ran 28 routes from the slot last weekend. See the correlation?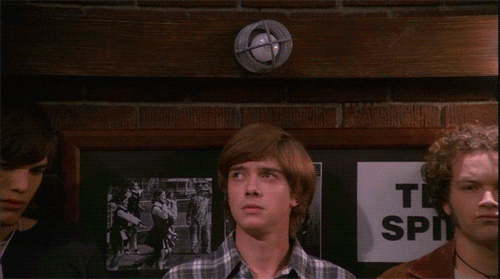 The bottom line here is that Marquise Goodwin's health is up in the air. If he is unable to go full speed, or at all, Garoppolo will likely lean heavily on Kittle this week.
Eric Ebron impressed in his Colts debut, catching four passes for 51 yards and a touchdown against the Cincinnati. However, don't be fooled by a surprising game in Week One. Jack Doyle is the Colts TE1, being targeted by Andrew Luck 2-to-1 over Ebron.
Aside from T.Y. Hilton and Jack Doyle, Ebron also has to fight for targets with wideout Ryan Grant (nine targets last week) and rookie Nyheim Hines (nine targets). In fantasy football, we are all about minimizing risk and putting ourselves in the best position to win. Touchdowns can be fluky and volume is king.